PEMA Welcomes 3 New Members at the Start of 2017
Ref.: 003
February 27, 2017 – The Port Equipment Manufacturers Association (PEMA) continues to expand its membership – which passed the 100 members mark in 2016 – with the addition of 3 new member companies: port equipment manufacturers Bedeschi S.p.A, Velodyne LiDAR Inc. and Samson Materials Handling ltd.
"We are pleased that PEMA's membership continues to grow, and the increase of industry expertise within the association with the recent addition of our three new members, is very good news," says PEMA President Ottonel Popesco.
Established in 1908 and based in Italy, Bedeschi S.p.A.  manufactures and preassembles machinery in its workshop, a 70.000sqm state-of-the-art facility, located near Venice.  In July 2016 Bedeschi acquired the business unit of OMG-MGM Cranes, which produces STS, RTG and RMG, plus refurbishes equipment as well as providing technical consultancy and feasibility studies.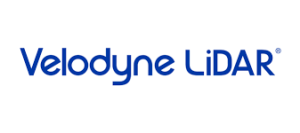 Since 2007 Velodyne LiDAR Inc. has been a leading developer, manufacturer and supplier of real-time LiDAR sensor technology used in a variety of applications including autonomous vehicles, vehicle safety systems, 3D mobile mapping, 3D aerial mapping, security and defence. Velodyne LiDAR's 3D LiDAR sensors are utilised in ACV's to generate 3D maps/images in real-time environments – they provide wide area coverage and are utilized to automate ports to load and unload containers from ships to trucks and vice versa.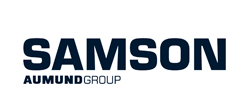 Newest member Samson Materials Handling Ltd. has provided a range of specialist engineering solutions to the bulk materials handling industry since 1966. They design and manufacture mobile equipment that can move a wide range of materials, and which is used by companies in a variety of different and diverse industries, including ports and terminals.
"Interest in PEMA membership remains high as the association continues to fulfil its mission is to provide a forum and public voice for the global port equipment and technology sectors, reflecting their critical role in enabling safe, secure, sustainable and productive ports, and thereby supporting world maritime trade" says PEMA President Ottonel Popesco.
About PEMA
Founded in 2004, PEMA provides a forum and public voice for the global port equipment and technology sectors. The Association has seen strong growth in recent years, and now has more than 100 member companies representing all facets of the industry, including crane, equipment and component manufacturers; automation, software and technology providers; consultants and other experts. www.pema.org
Since 2015, PEMA and the Federation of European Private Port Operators Association FEPORT have an established program of cooperation, which includes agreed actions and initiatives to enhance their respective impact on issues and topics where both organizations have common interest. As of December 2016, PEMA along with 20 other organisations has joined the Industry Alliance for Multimodal Connectivity and Logistics (I AM) led by FEPORT, which seeks to promote the interests of the ports and shipping sector in the context of EU policy initiatives.
For more information on this media release, please contact Fae Brennan, PEMA Head of Administration at fae.brennan@pema-org.stackstaging.com