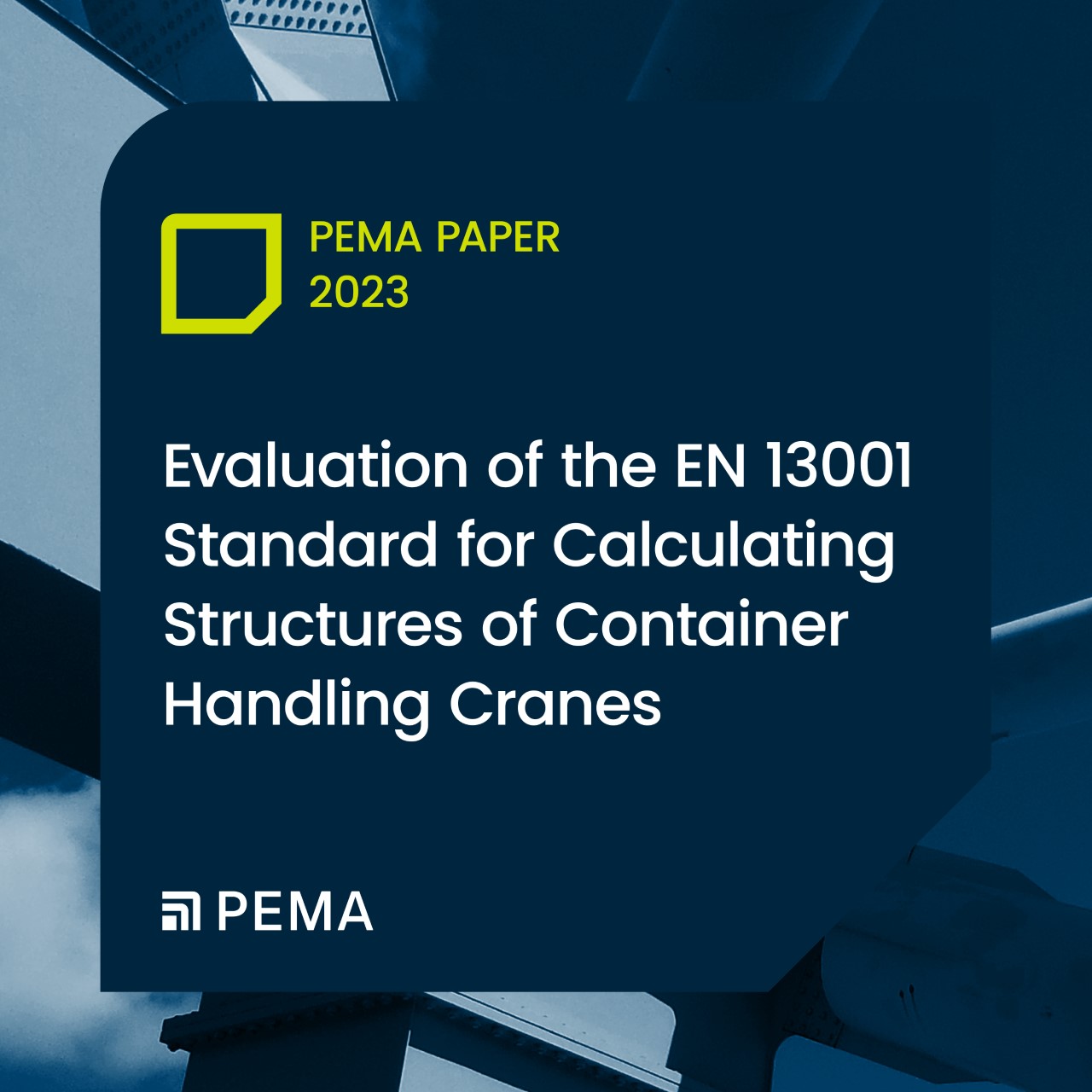 PEMA Published IP27 Evaluation of the EN 13001 Standard for Calculating Structures of Container Handling Cranes
PEMA publishes their latest information paper of 2023.
Since 2012, a new European crane standard has been in use under the name EN 13001 – Cranes General Design –. This new EN standard covers several topics and includes the verification of the structural strength and fatigue for cranes.   This paper evaluates this standard by comparing the design approach with the existing national and industry standards.