PEMA Celebrates its Autumn Meeting 2017
October 17, 2017 – Port Equipment Manufacturers Association celebrates its annual Autumn Members Meeting in Tampere, Finland.
The Port Equipment Manufacturers Association, PEMA, celebrated its 2017 Autumn Members Meeting in Tampere, Finland, 10 – 12 October. Hosted by Kalmar, at its own research and development facility, the event was backed with additional sponsorship from Konecranes and Conductix-Wampfler.
An opening session, conducted at Kalmar's Technology and Competence Centre, was inaugurated by Frank Kho, Kalmar, and Antti Kaunonen, President of Kalmar. The first day saw informative and thought provoking contributions, firstly from Giles Dickson, CEO of WindEurope, who shared his insights on the offshore wind port platform and the crucial role held by ports in the development of the industry; followed by Päivi Haikkola who made an address on the OneSea Initiative regarding shipping automation and Henri Kuitunen, CEO Steveco, who explored the current and future trends in port logistics. The day culminated with a round table debate, where Ottonel Popesco, President of the Association, challenged the industry to "think out of the box" and calls were made for increased openness between suppliers.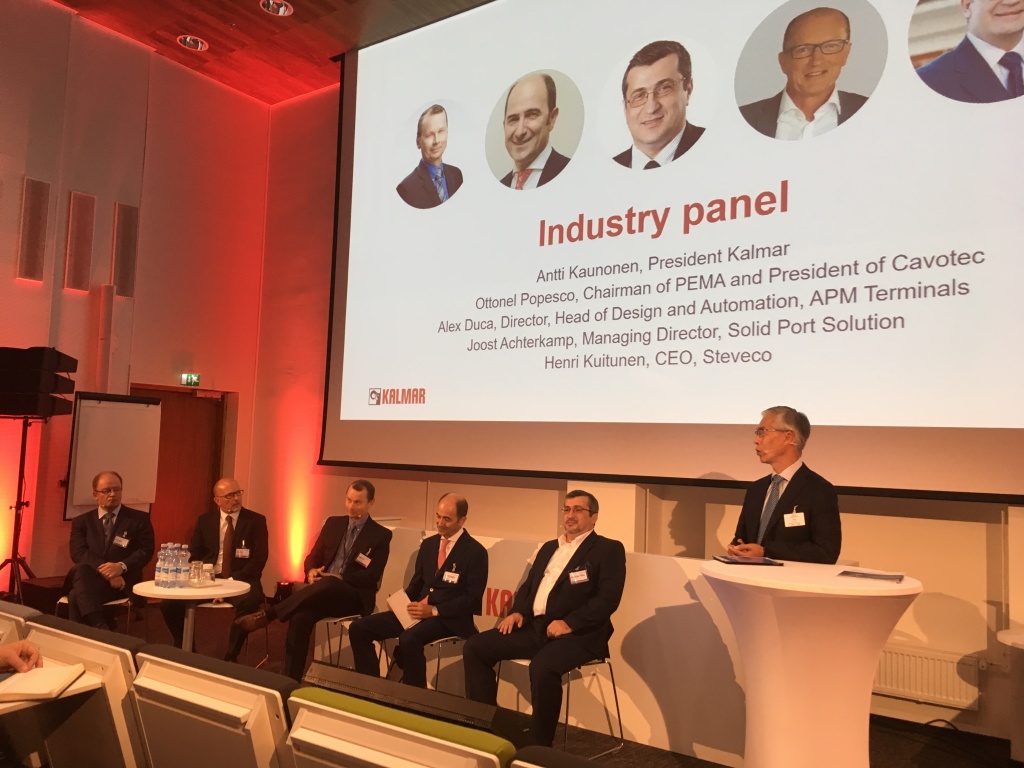 Following a brief welcome address from PEMAs president, day two of the meeting opened with presentations from Dinesh Sharma from Drewry Maritime Advisors and Fred Huang, President of ZPMC. After lunch, the meeting continued with updates from Alex Duca (APM Terminals) and Bogdan Oldakowski, Secretary General for Baltic Ports Organization.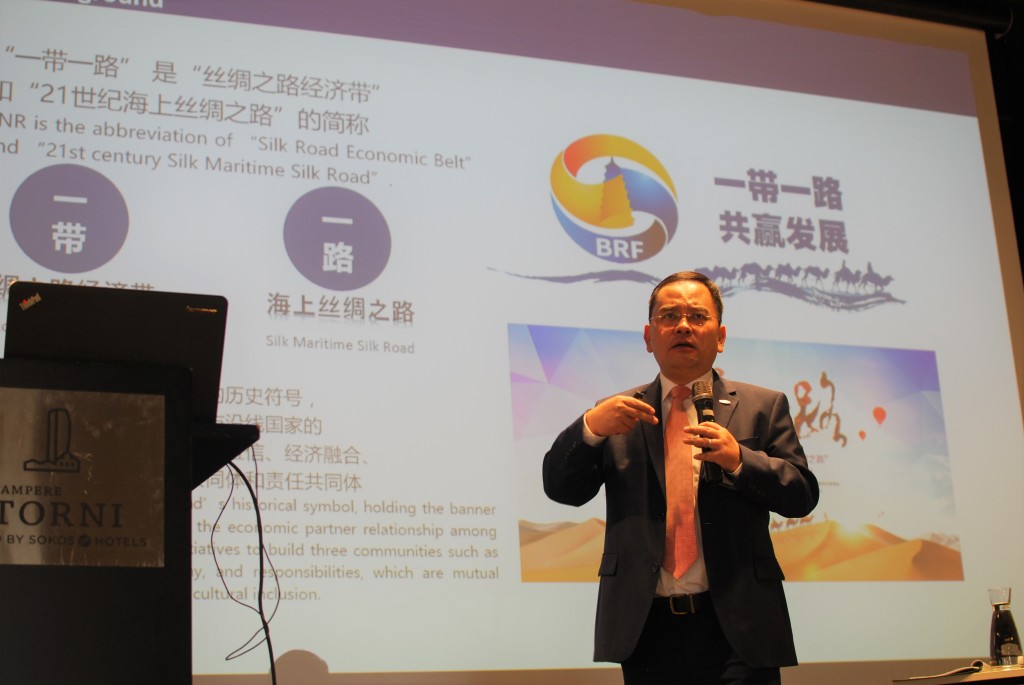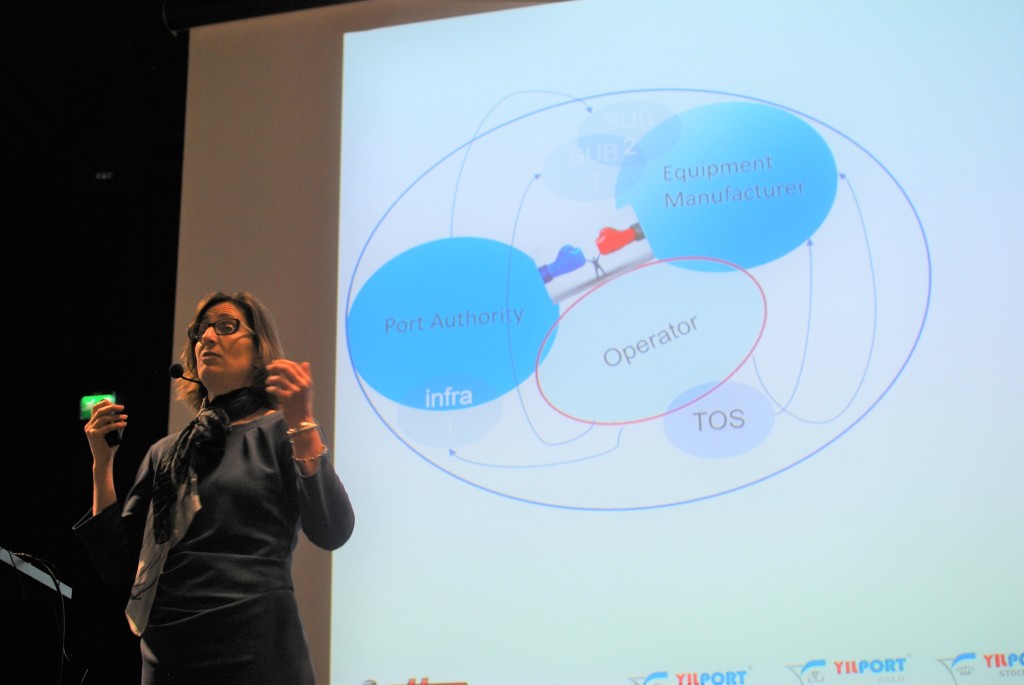 Closing the afternoon segment was Eryn Dinyovszky of YILPORT, with her keynote talk about breaking the molds, where she certainly did so; channelling her theme of 'innovation' with an animated and engaging presentation.
The final segment of the day saw presentations around the hot topic of 'Automation', with Joost Achterkamp, CEO of Solid Port Solutions providing a deep dive comparison of automated yard systems, whilst Torsten Neubert, Hamburg Port Consulting, explored the current challenges for Brownfield Automation. The event was crowned with a gala dinner and a final day of intense committee work, where the members updated the assembly on upcoming PEMA white papers.
Of the Autumn Meeting, Jon Sojo (Tratos) Chair of the SEPE Committee, said, it was a "vibrant event, with the valuable contributions from both members and the port community providing talking points for the industry that must be taken into consideration".
The next event from PEMA will be its Annual General Meeting 2018, to be held in Bilbao at the Auditorium of the Maritime Museum, hosted by UNIPORT Bilbao, between the 30th January and the 1st of February 2018.
Please note, the PEMA Meetings are open to Members and invited guests only. 
About PEMA 
Founded in 2004, PEMA provides a forum and public voice for the global port equipment and technology sectors. The Association has seen strong growth in recent years, and now has more than 100 member companies representing all facets of the industry, including crane, equipment and component manufacturers, automation, software and technology providers, consultants and other experts.
For more information about this media release, please contact the PEMA Secretariat: 
Fae Brennan, PEMA Head of Administration:
fae.brennan@pema.org
Mob: +44 7766 228 958
Tel: +44 2034 093 100