PEMA calls for cross-industry dialogue to optimise global shipping supply chain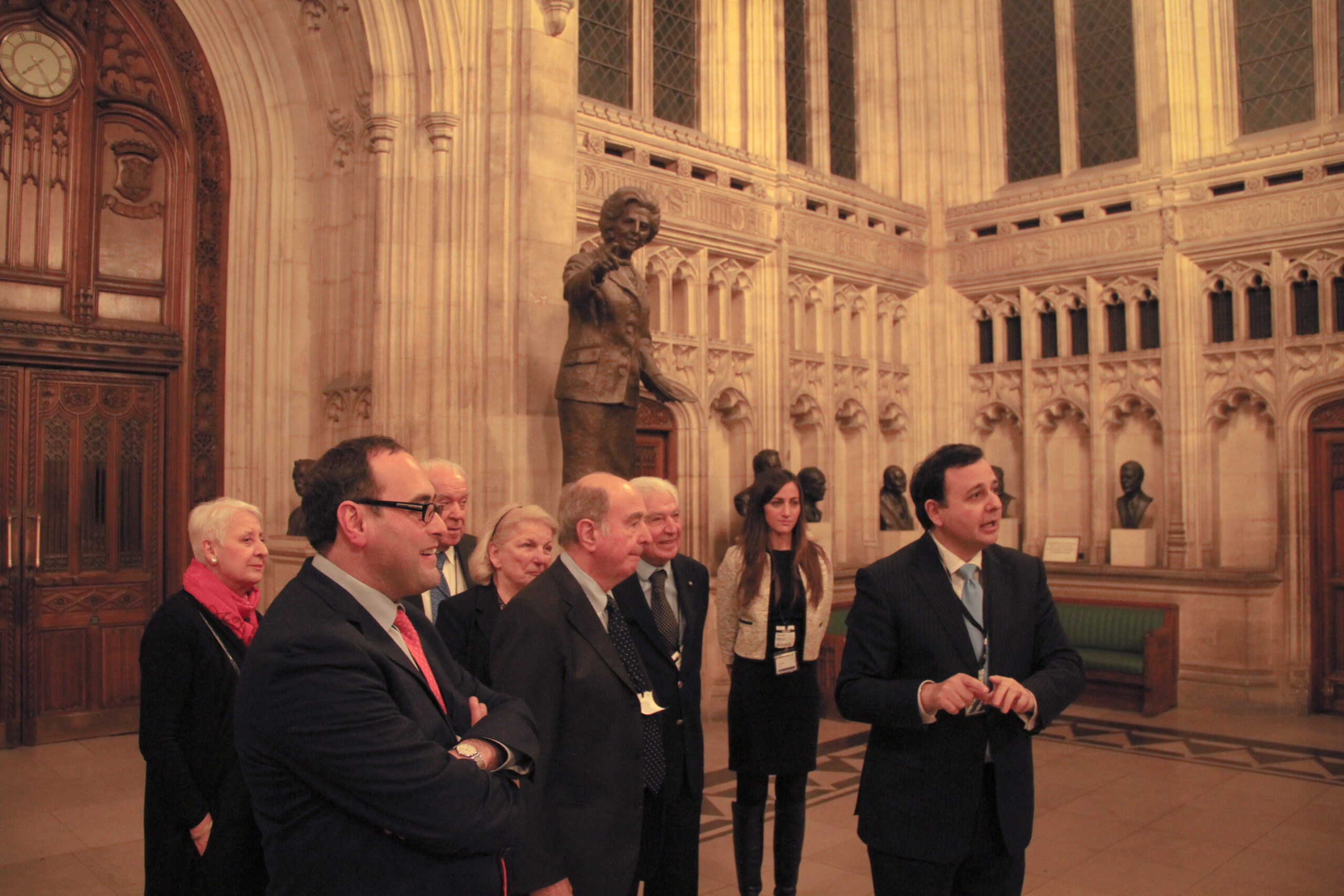 Ref: PEMA/002
February 22, 2017 – Members of the Port Equipment Manufacturers Association (PEMA) called for cross-industry dialogue to optimise maritime logistics chains during the Association's annual general meeting, with issues such as container vessel size, shipping alliances and alternatives to sea shipment topping the agenda.
"To function more effectively, port equipment manufacturers, ports and shipping stakeholders and cargo interests need to establish an open dialogue in which challenges are tackled holistically. The industry needs a platform from which it can effect change and PEMA is glad to be part of an Industry Alliance "I AM Connectivity and Logistics for Growth" launched by FEPORT end of 2016 and involving 22 organizations representing all actors of the maritime logistics" said PEMA President, Ottonel Popesco..
During the two-day event, held at County Hall in central London, leading figures from the global ports and terminals sector, including representatives of port equipment manufacturers, port authorities, and industry bodies discussed the state of the industry and identified a number of challenges facing it.
Speakers urged the container shipping industry to reflect on optimal ship size, and customer expectations regarding delivery times, with the aim of strengthening the supply chain. Delegates heard, for example, that while the advent of ultra large container vessels has brought operational efficiencies for shipping lines, such vessels were, in essence, introduced without full consideration of the consequences for ports and terminals in terms of manpower, port equipment and the impact on local road and rail infrastructure.
Several speakers outlined the challenges ports face when large container vessels arrive, creating severe peaks and troughs in port activity. The use of automation to help smooth the fluctuations in activity and level resources was discussed, including ways to improve the interface between human operators and machinery.
Another key discussion topic was the recent spate of shipping alliances, and how shippers see these as a distortion to the market, with mergers and acquisitions being regarded as a more effective way of reducing excess capacity in container shipping. It was noted, however, that such capacity sharing could emerge as an effective way for ports to improve efficiency and reduce costs.
Guest port operator speakers also highlighted the growing importance of safety, security and the need to reduce environmental impact in the face of growing regulatory requirements. The operators called on PEMA members to engage with them to help improve safety and efficiency within ports; a message echoed by Capt. Richard Brough ICHCA International's Technical Adviser.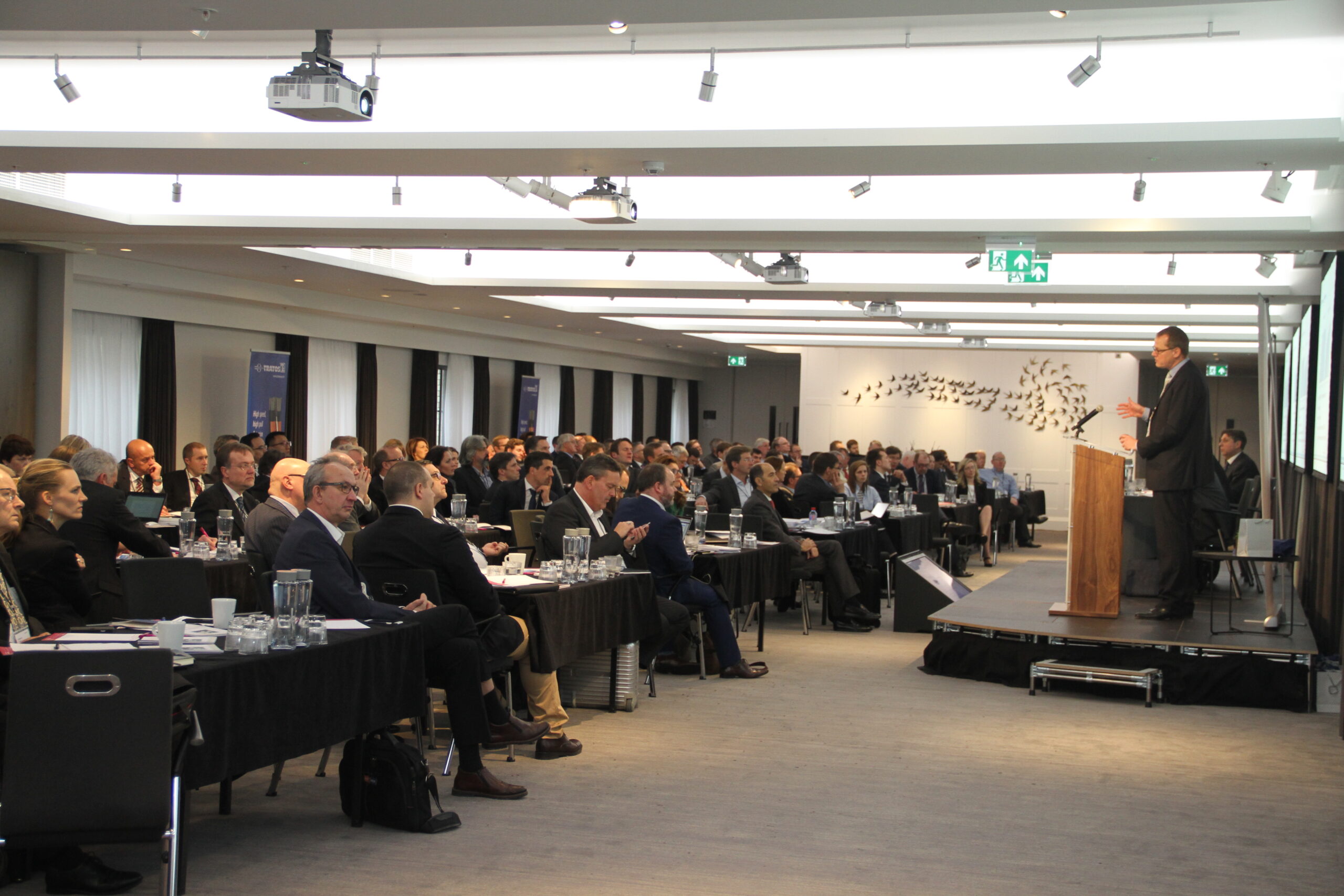 Separately, the PEMA AGM saw Ottonel Popesco  of Cavotec, Mika Mahlberg from Konecranes and Jens Koerting of Hyster-Yale re-elected as PEMA president, vice president and treasurer respectively with Maurizio Bragagni of Tratos, promoted to second vice president.  Additionally, Michael Eckle (Conductix Wampler), and Achim Dries (Vahle) were elected to the PEMA Board following the termination of the mandates of Stephan Stiehler of SICK AG and Per-Anders Holmström, former President of Bromma Conquip, who were thanked for their contribution to PEMA over the last few years.
The PEMA AGM also saw the announcement that Julia Weinhart, Cavotec Group Manager, Corporate Communications & PR was appointed as Chair of PEMA's Communications and Public Relations Committee, replacing Michael Scheepers who left Cavotec in September 2016.
"PEMA is increasingly recognised in the global ports sector, and we want to build on that going forward," Popesco said.
He indicated that PEMA had set a target of continued growth, with the aim of taking PEMA membership to more than 150 companies. PEMA started with eight members in 2004, and membership currently stands at 103 companies, including some of the biggest names in the port equipment sector.
Earlier, UK Minister for Transport, John Hayes CBE MP, delivered an upbeat opening address, during which he noted that people have travelled and traded throughout history.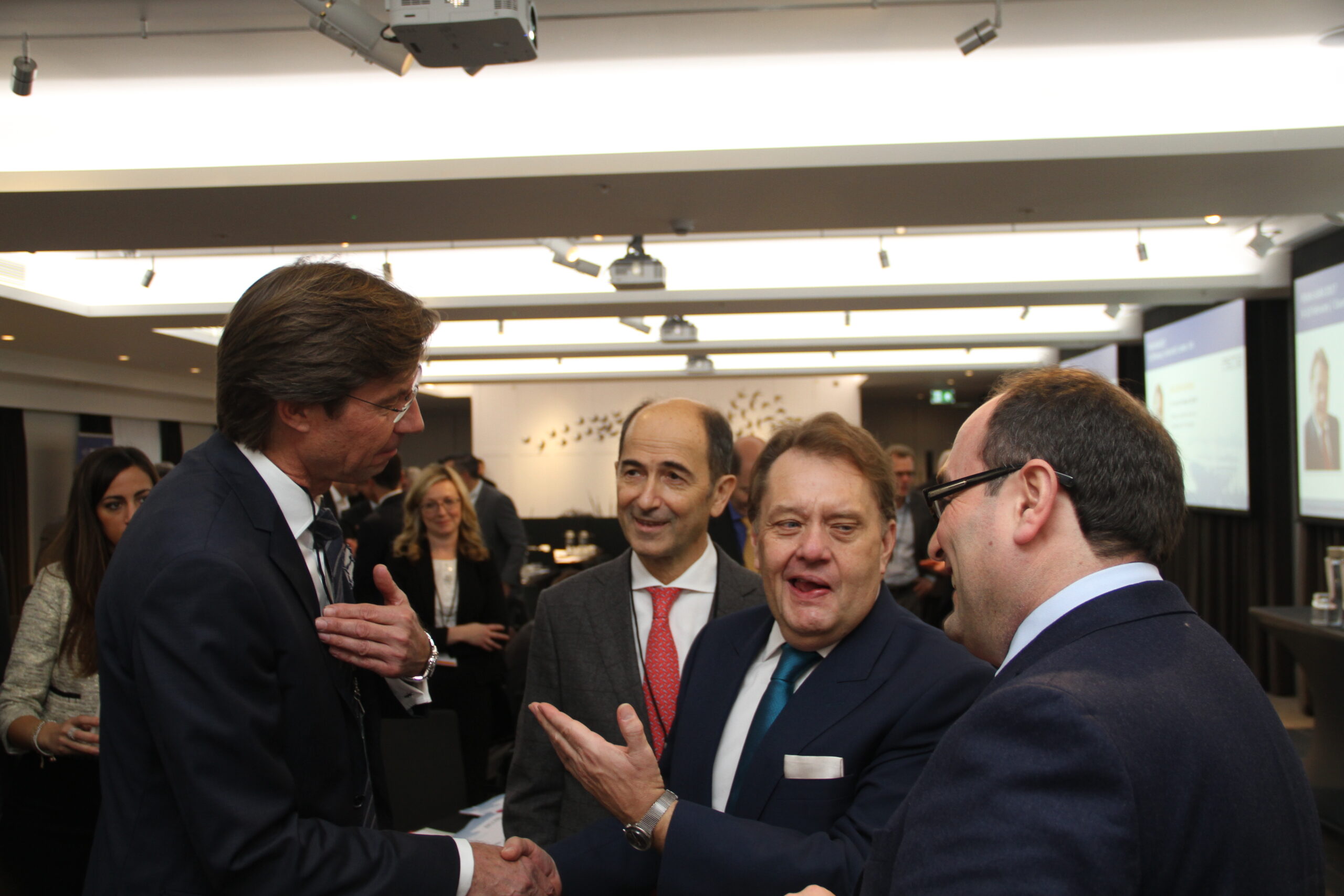 "Transport changes lives because it changes life chances – from it we grow and learn. Travel is part of a continuum, something permanent," Hayes said. Looking forward, he forecast an "era of investment" in port equipment, adding that "deep sea ports are ever more important."
This was the first time that a UK government minister had addressed a PEMA event.
After the business of the AGM was concluded, members and guests were treated to a unique dining experience at the House of Commons, which was hosted for PEMA by Mr Alberto Costa MP and kindly sponsored by Tratos Ltd.
PEMA General membership meetings are staged 1-2 times per year, including the Annual General Meeting in the first quarter of each year. Committees and the Board also meet separately during the year to pursue their work.  PEMA will be present at TOC Europe in Amsterdam in June 2017 and its next Autumn Members meeting will be hosted by Kalmar in Tampere, Finland on 10-12 October 2017.
About PEMA 
Founded in 2004, PEMA provides a forum and public voice for the global port equipment and technology sectors. The Association has seen strong growth in recent years, and now has more than 100 member companies representing all facets of the industry, including crane, equipment and component manufacturers, automation, software and technology providers, consultants and other experts.
For more information about this media release, please contact the PEMA Secretariat: 
Fae Brennan, PEMA Head of Administration:
fae.brennan@pema.org
Mob: +44 7766 228 958
Tel: +44 2034 093 100