PEMA announces Student Challenge Finalists ahead of TOC Europe 2017
May 29, 2017 – The Port Equipment Manufacturers' Association (PEMA) has announced the three finalists that will compete in the Association's fifth Student Challenge, which will take place during the TOC Europe conference and exhibition in Amsterdam, on June 27-29.
The three teams are from Hamburg University, Hamburg University of Technology, and Blekinge Institute of Technology in Sweden respectively. This year's theme for the competition is "Digital Transformation for Ports and Terminals".
With operators increasingly focusing on digitalisation and the application of big data to improve operational efficiency in terminals, this year's Student Challenge entrants will be required to "identify and define what are today's main areas for port digitalisation and which solutions and now leading the market and why." Teams will then present a business case based on real-life scenarios.
Following entrants' presentations, a panel of judges made up of industry experts will review each proposal according to innovation potential, practicability, and academic value. The winning team will receive €1,000 in prize money.
As part of PEMA's education outreach, the Student Challenge provides a stimulating way to expose students to the real business of the ports and terminal world, as well as to highlight university programmes and student talent to the ports business community.
This year's Student Challenge will be held on June 29 between 12:30 and 2pm in the TECH TOC Conference Theatre. It is free to attend for all delegates, speakers, visitors and exhibitors. PEMA will also be exhibiting at TOC Europe, at stand B68.
For more details of PEMA's presence and activities at this year's TOC Europe, please visit: pema.org/pema-events.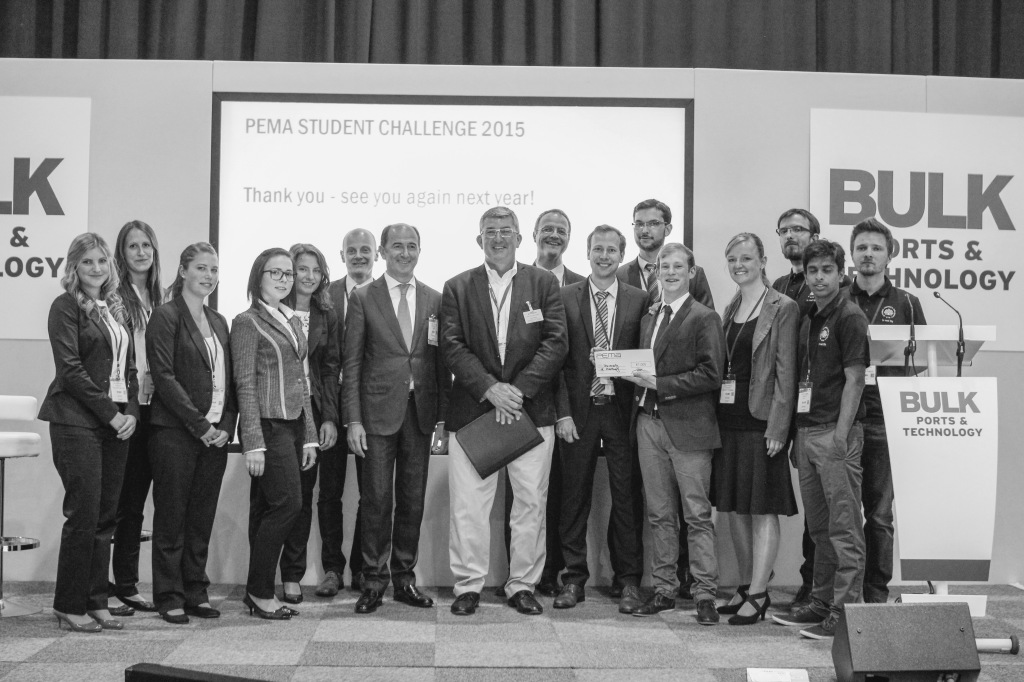 About PEMA 
Founded in 2004, PEMA provides a forum and public voice for the global port equipment and technology sectors. The Association has seen strong growth in recent years, and now has more than 100 member companies representing all facets of the industry, including crane, equipment and component manufacturers, automation, software and technology providers, consultants and other experts.
For more information about this media release, please contact the PEMA Secretariat: 
Fae Brennan, PEMA Head of Administration:
fae.brennan@pema.org
Mob: +44 7766 228 958
Tel: +44 2034 093 100